General Meeting, Board of Director, Executive and non-executive committee software that has it all
All features
A single interface
By bringing together powerful and easy-to-use tools,
organizing your meetings and sessions becomes a breeze.
Simple & safe
Users and guests management
From your dashboard, you manage members and guests with one click.
You can easily assign roles and rights to them in accordance with their status.
Access to information is always secure and can be updated in real time.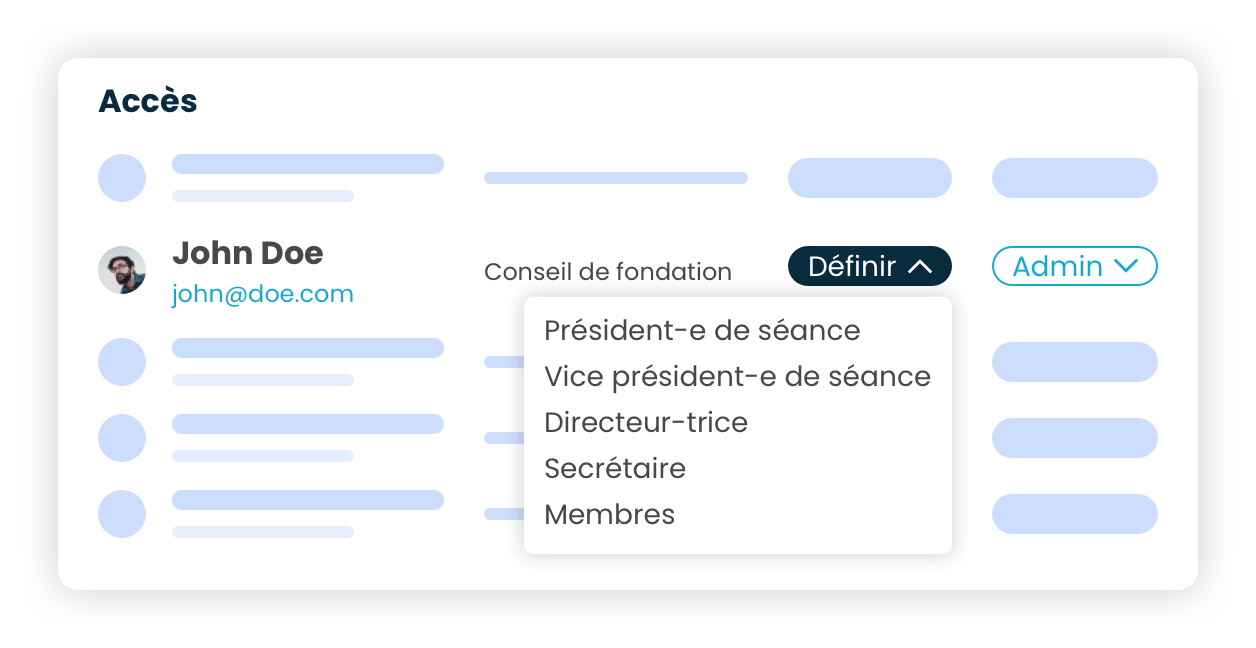 Synchronized & always up to date
Agenda, invitation management and boardpack
Build & manage your agendas in few minutes, get invitations to the right people, and securely provide them with all important documents in advance.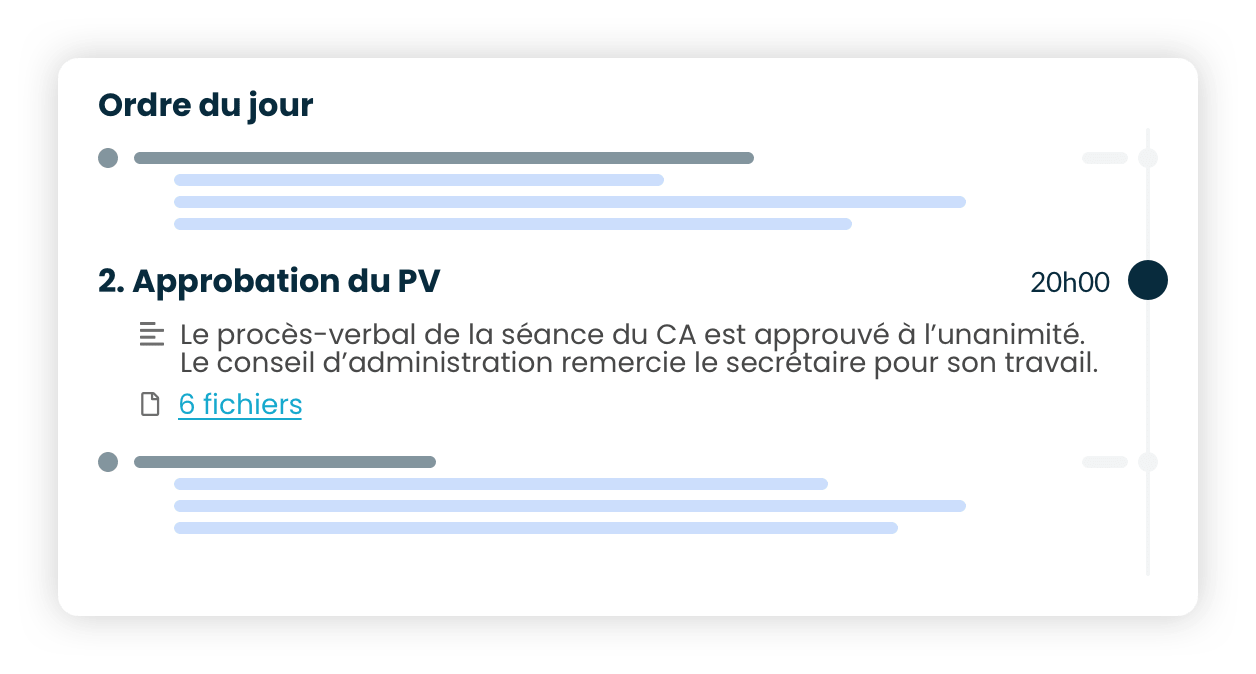 Good organization is always possible
Face-to-face, videoconference or both, it's easy!
topboard handles all situations, face-to-face, remote or both. It's easier to organize, more enjoyable for your members and totally seamless.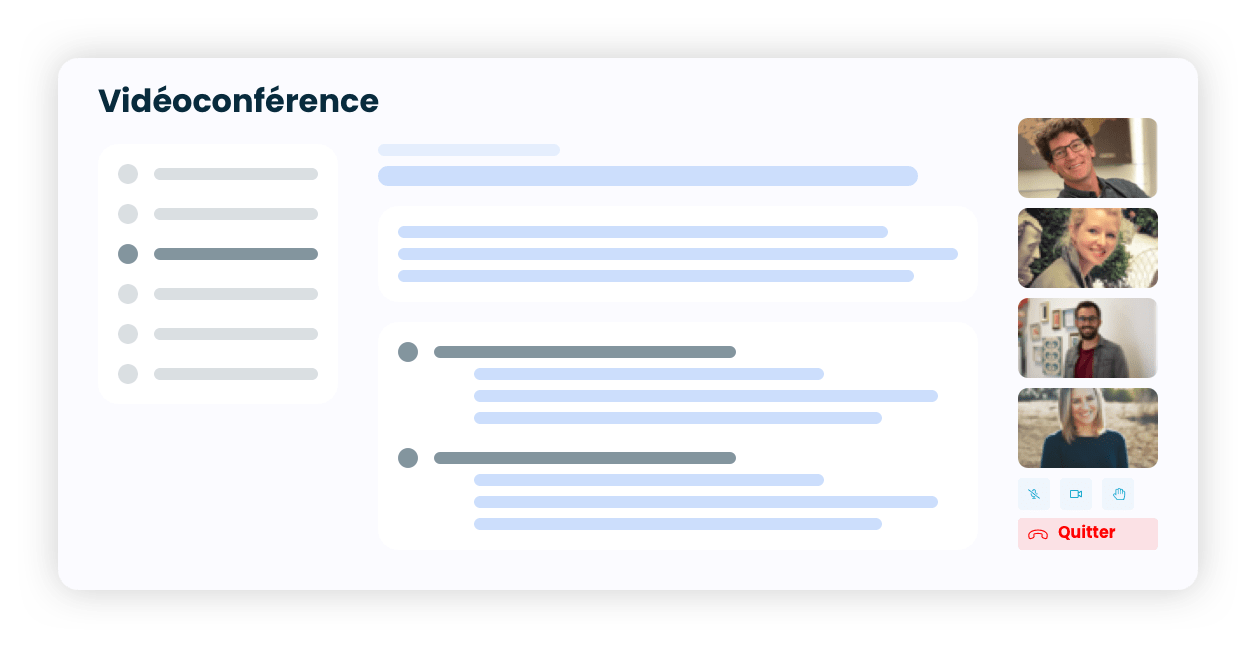 Developed and hosted in Switzerland



Topboard is a software solution designed and developed in Switzerland. The hosting is also done in Switzerland on Hidora's servers.
The infrastructure is located in two datacenters in Gland (Wadt) and Geneva, both in Switzerland, which are operated by the company SafeHost SA, certified ISO27001, ISO9001 and Green-IT.
Your data is only kept in Switzerland and is in compliance with the RGPD. It remains completely confidential and only accessible according to the access levels you grant to your members.
All tools for participants
Votes, polls and personal notes
With topboard you offer a new meeting experience to your members.
Votes or polls are so easy. Personal and confidential note taking, allows members to keep a record in their online space and thus avoid any loss of information.
They will surely say thank you!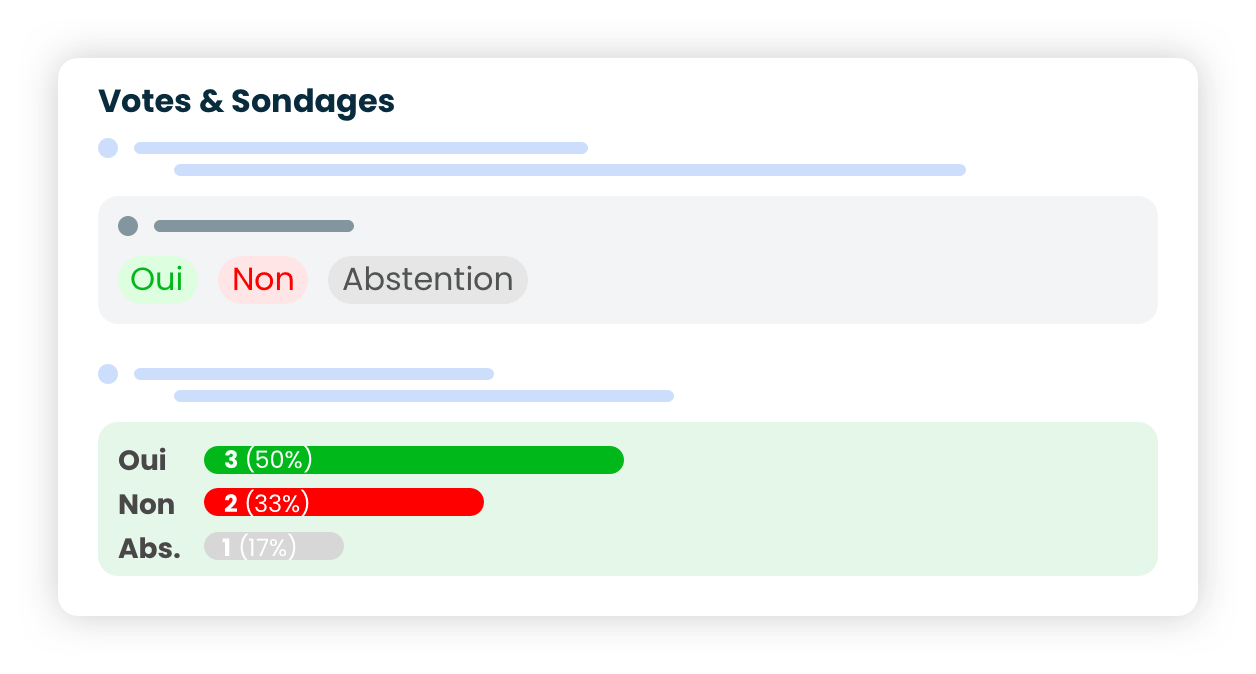 Easy & effortless
Creation of agenda and minutes
The agenda is easily built during the session, and at the end of the meeting, it is automatically drafted and it can be sent with a simple click for validation to the participants.
Thus, the formalities that ensure the quality of your sessions become fast and smooth.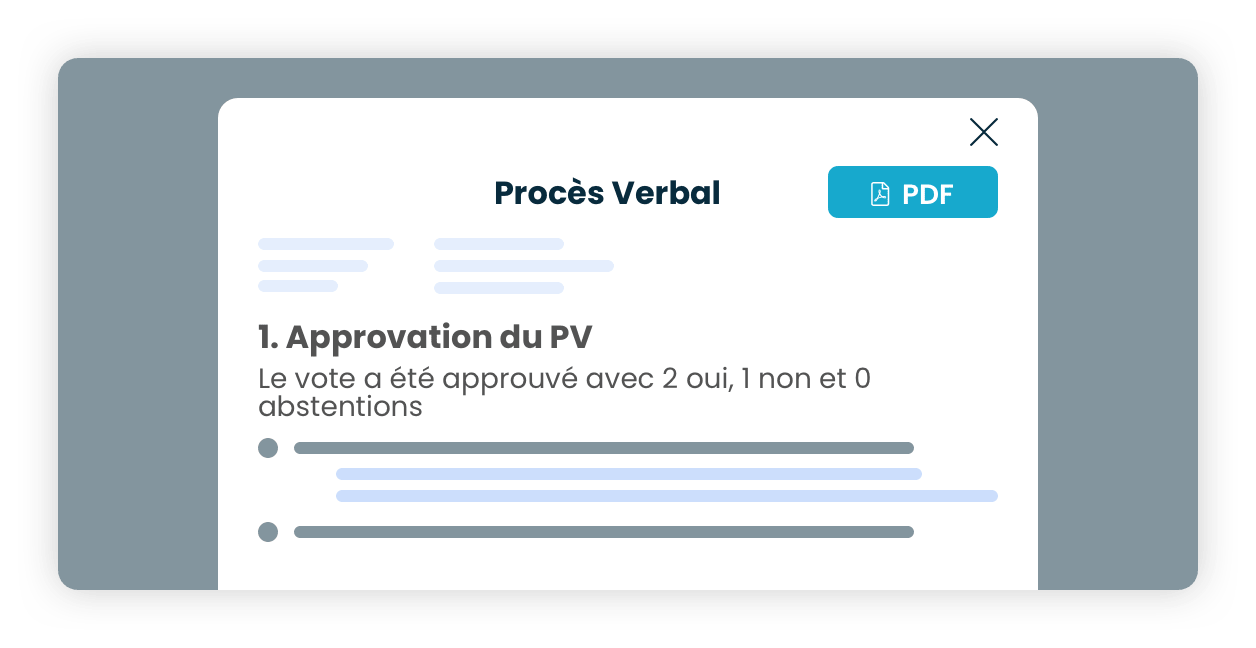 Don't lose anything, organize everything
Documents and archives available 24/7
All documents and minutes remain available and accessible to the right people.
This ensures that your members have secure, real-time access to archives, allowing them to facilitate your organization's reference and document management.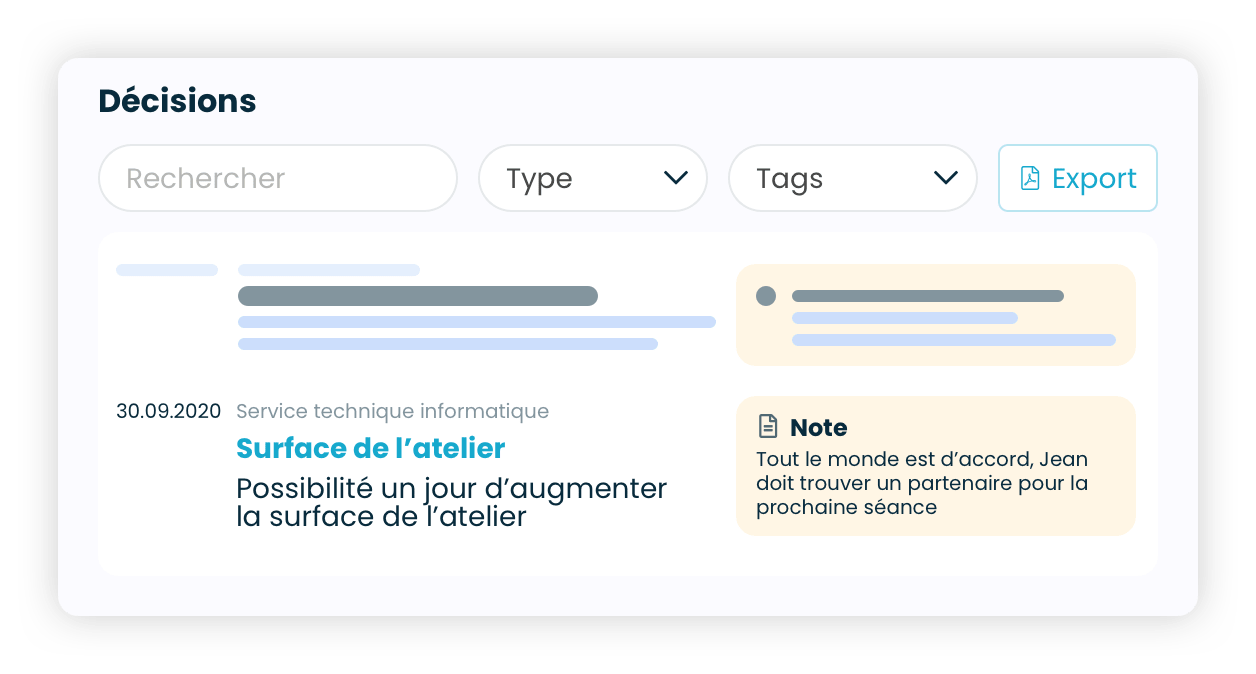 Review, validate and delegate
Task management and decision follow-up
Delegate tasks to participants during the meeting.
Simply put.
No need to use an external tracking tool as everything is integrated to assign tasks and track decisions taken.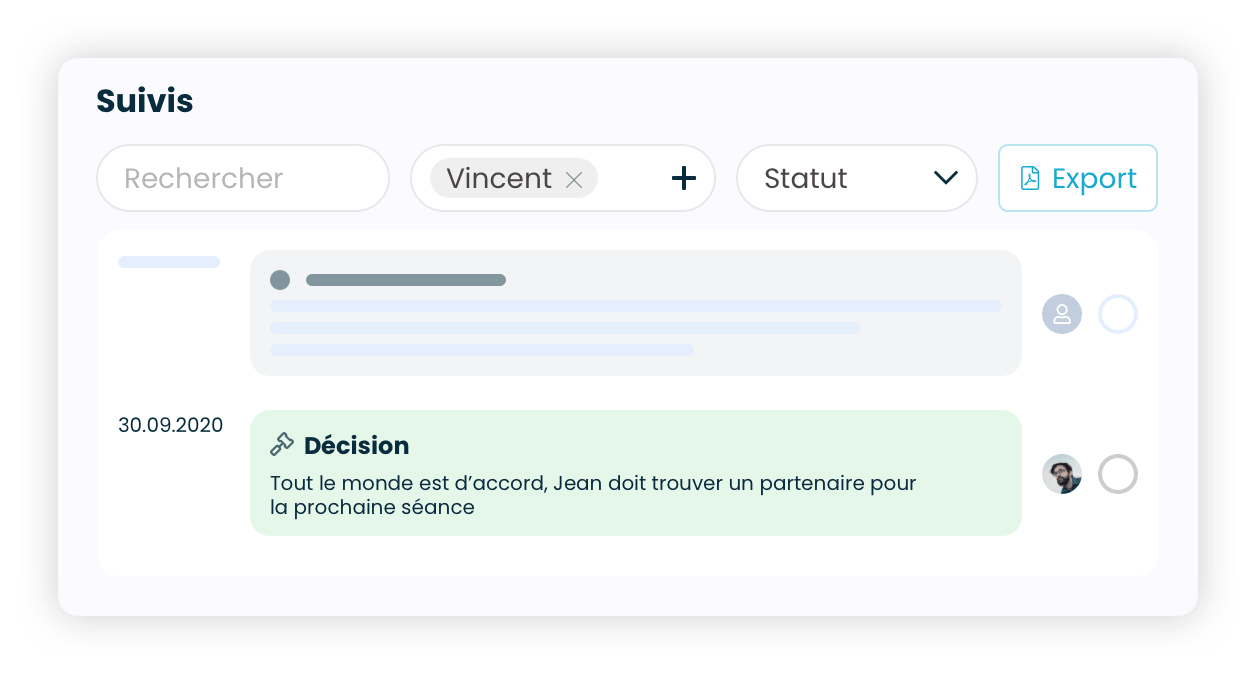 Document and inform
Wiki for organization
Power a wiki for your organization.
Use this EDM to centralize your documents and information.
You can structure and secure access to content in pages with standard formatting tools. You can also include any documents you want.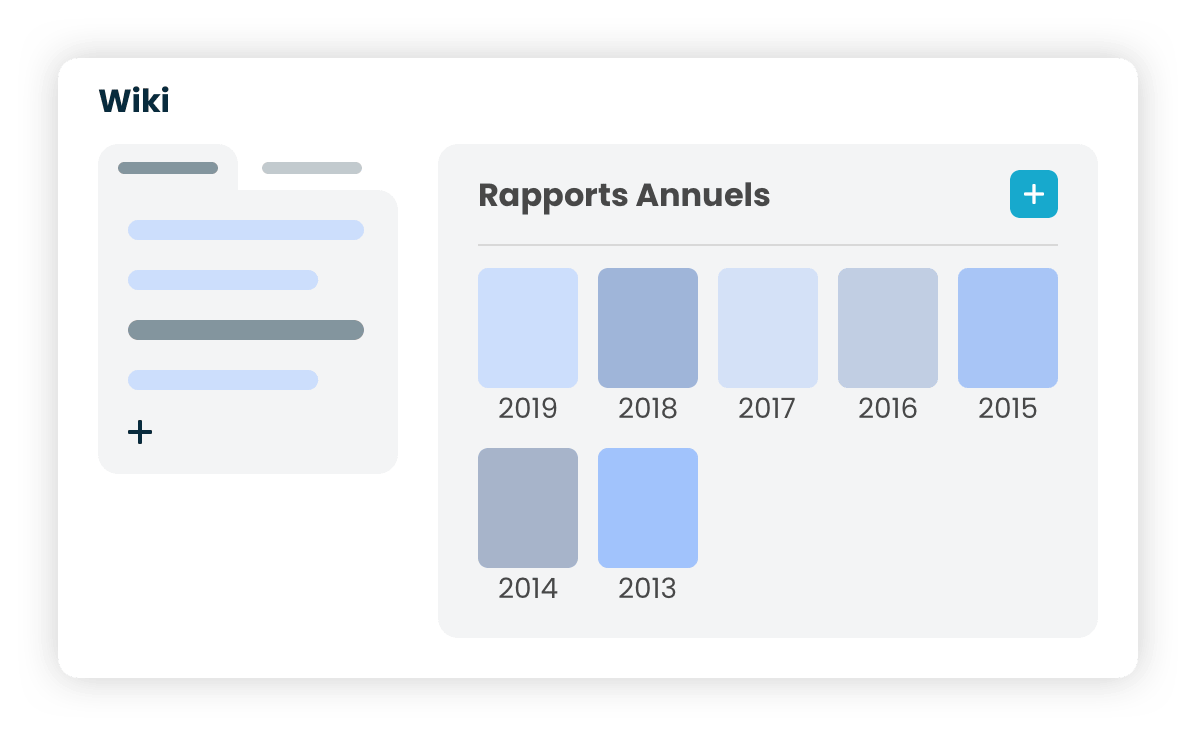 Tout à portée de main
Gérer des projets
Vos décisions sont prises au fil des séances ? Pas de soucis, en un clique retrouver tout ce qui s'est dit sur un projet.
Facile et intuitif, les projets permettent de regrouper l'information et d'optimiser le suivi.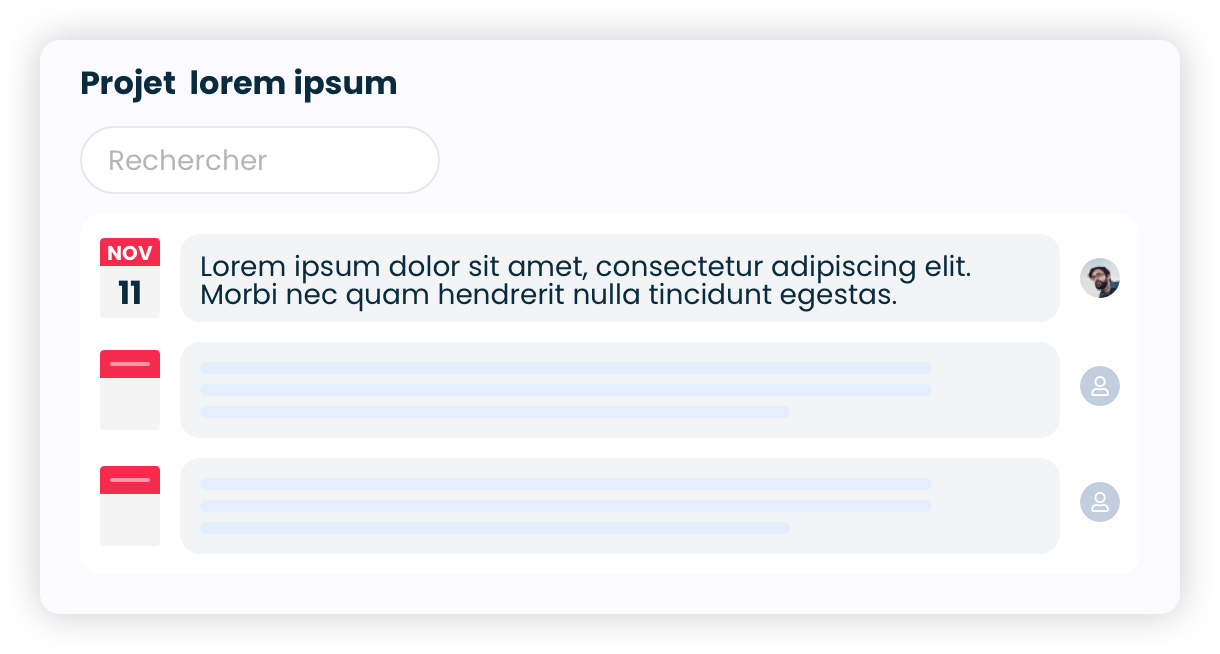 Délégation des droits de votes
Gestion des procurations
Vos membres peuvent très facilement déléguer leur droit de votes pour une séance.
Ainsi, le·la mandataire pourra faire valoir les droits de votes des membres représentés.
Les mandant·es peuvent aussi décider de donner des consignes de votes.
Création d extraits de PV
Création d extraits de PV
Vos membres peuvent très facilement créer des extraits de procès-verbaux.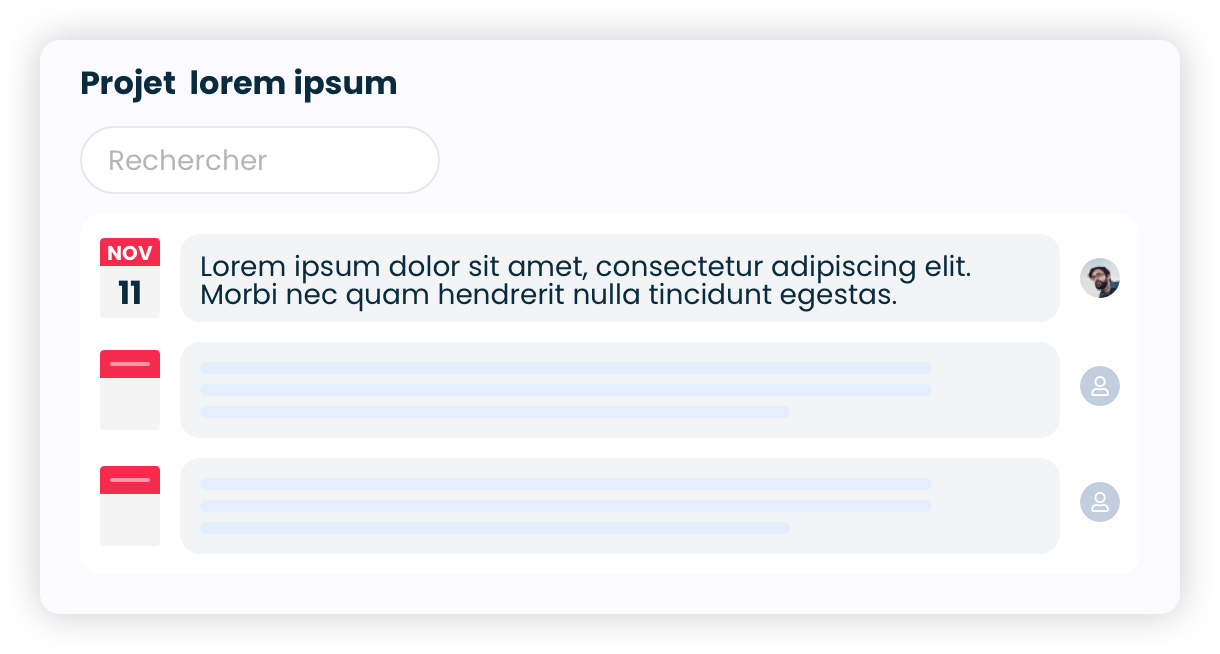 Try topboard
for free

!

We are convinced that your organization will adopt topboard instantly, which is why we offer you to organize your first meeting with the software, without obligation.

Book a demo